From:
Vlad M.
Date:
Thursday, September 2011
Dear Video Marketer,
Would you belive me if I said... that
99% of my videos get top rankings
in YouTube...
Would you belive me if I said... that I literally need
2 minutes
to...
&nbsp&nbsp-
find and analyze the best keywords
for a niche
&nbsp&nbsp-
create titles/descriptions/tags
&nbsp&nbsp-even
create a brand new video
and render it
&nbsp&nbsp-upload it on YouTube...
Probably right now you are thinking that I'm nuts... No, my friend... I have an
ace up my sleeve...
And It's called VIDEO MARKETING BLASTER
Video Marketing Blaster is a software I created based of a my own YouTube strategy/experience that I've been using and perfecting for over 2 years which has brought me a ton of success.
The insiders of YouTube marketing are calling it the
"holy grail"
because it is able to generate (with the click of one button) the best SEO optimized title/description/tags that will get you top ranking in YouTube search engine.
( + more )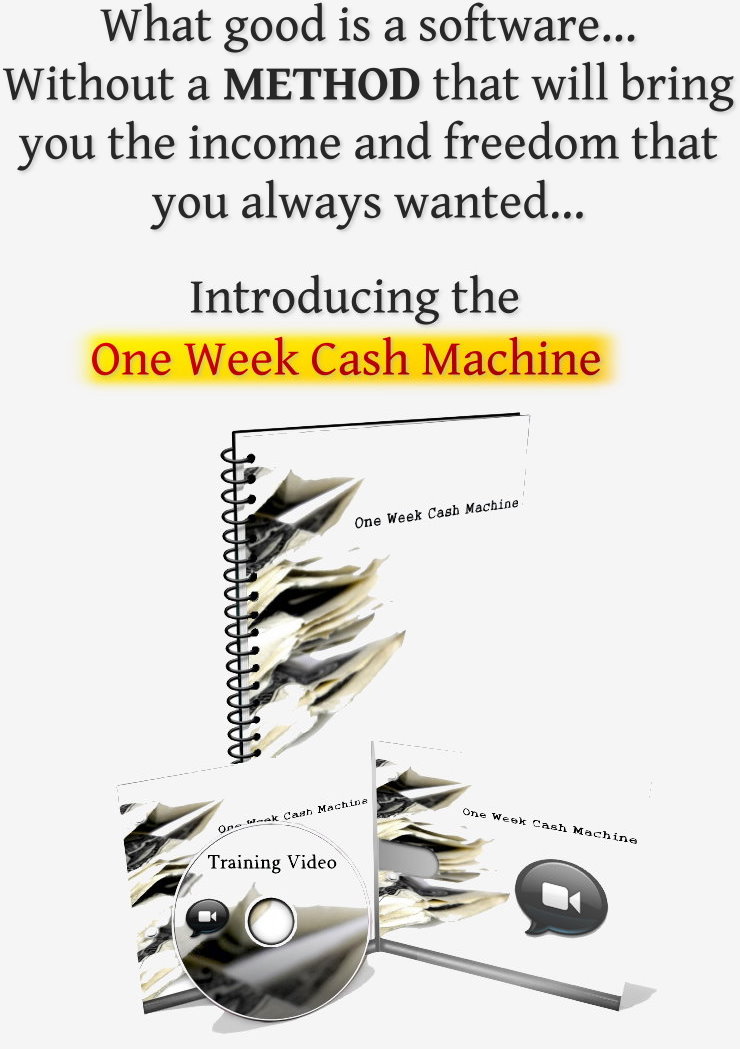 Ok, so let me tell you what is this "One Week Cash Machine"...
It's a grey hat money making method, actually it's one of the easiest and profitable methods for a YT marketing beginner.
The method is based on using the power of Video Marketing Blaster to get insane amount of high converting traffic to your cpa locked website.

We applied some twists and perfected it over 2 years of work... we were able to split it into a 7 day money making system that already prooved it's efficiency for our users...

Take a look at the some of the reviews that we got for the one week cash machine and you will see why I'm saying this method is golden!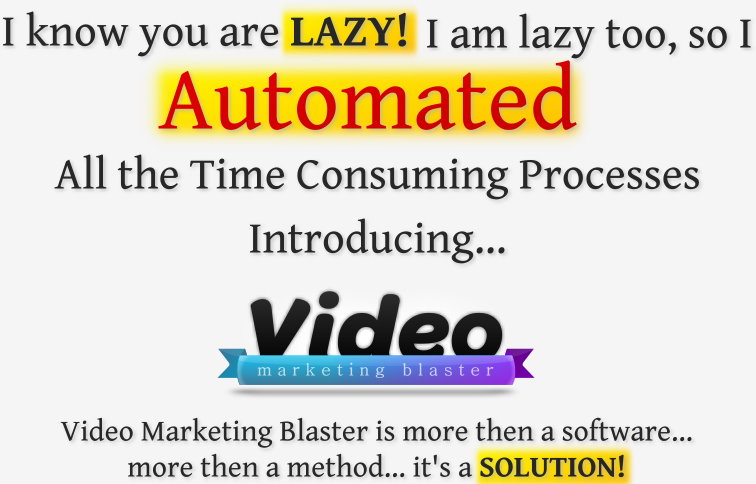 Take a look at the video below to see how I'm creating and uploading over 10 promo videos in less then 3 minutes...


The hard part about generating a winning combination of titles - descriptions - tags is that you have to know what keywords you should target and
HOPE that you will be able to rank
your video for that keyword in YouTube Search Engine...
There are a lot of other keyword research tools out there, but all of them have something in common: the primary goal is to find the right targeted keywords that will get you to rank high in Google search engine. There are only a few tools that are designed to analyze YouTube keywords... and all of them are getting information from YouTube adwords tool. You can find good keywords from the YouTube adwords tool, that is true, but if you want to stand out of the crowd and find golden keywords you will need more then that... VMB has it's
own sources based on our and other successful video marketers experience
.
As any video marketer already knows, to get a huge amount of traffic you need either a
viral video
that will spread by itself or you have to target
the right keywords that will bring views
to your video.
Normally, you would have big difficulties: there is no easy way to target/find the right YouTube keywords, you will have to spend hours researching and analyzing the top videos in your niche to find out what keywords they are targeting, what keywords are driving traffic to them and how to out-rank those videos.
VMB will analyze all the keywords in your niche from 4 different sources with the click of one button.


VMB will create for you the perfect SEO combination of Title - Description - Tags that will get you ranked in top of YouTube search engine


VMB will even create a perfect traffic converting video for you, with the click of two buttons.



BlackHit - Downloads Moderator on BHW &nbsp&nbsp&nbsp&nbsp&nbsp

* * *



I was on the Early Bird list so I was among the first 100 to use this tool. We're already at version 1.11. The guys fixed bugs, improved functions and added features based on user feedback.

Everything this tool does can be done manually as with all auto-tools. But...VMB does it in a fraction of the time and is a all-in-one tool!

Setting up a new campaign will cost you about 5 to 10 minutes of your time from start to going live. Analyzing the results it returns, clicking some buttons to export the data for i.e. Mass Video Blaster and (when using the video creator) editing your vid.

The actual time before you're ready to upload is of course longer because it takes time to scrape keywords, competition and images...and videos when you're using the download-watermark-upload method.

I analyzed my results and found 3 interesting case studies. I only do affiliate marketing on YT so the promotions are for products. I uploaded the vids with the info from VMB. No extra stuff to increase views, thumbs or comments.

1.) Music niche, competition medium and a scraped video used.

The vid went to position 3 on day two. It stayed there for 1 day and then dropped to page 3. But on that position 3 day it brought me 3000+ untargeted visitors and I made 2 sales. Profit: $89 Doesn't look much but only cost me 5 minutes to set it up.

2.) Electronics niche - low competion -own review vid used.

Went to position 17 on day 1. Position 6 on day 2 and is now on position 1. It's live for a week. Brought me 167 targeted visitors and 7 sales. Profit: $21 (it's Amazon...) Again 5 minutes work but I already had the video.

3.) Trend - competition low while it was volcanic - scraped video used

Went to position 4 within 20 minutes. Within 2 hours it was at position 1, outranking the exact video I had scraped... Probably because my vid was better SEO optimized. Brought me 1700+ untargeted visitors and one sale. Profit: $27



Conclusion: highly recommended
Mohitjmehta - Donor on BHW &nbsp&nbsp&nbsp&nbsp&nbsp


* * *



Jut get this !

This is hell good soft. Very easy to use and powerful. Main thing is that it dosent require much time to learn and its really good most of research ,video creation and anything done with maximum 5 clicks .

The main feature i like it its awesome video creator. Actually there are many things i need to write but ATM i am as busy as hell with my university ,just writing this review coz I see many guys wants review to buy it .so go for it

Recommended by me for YT !
Delia - Blaster Suite Member & beta tester &nbsp&nbsp&nbsp&nbsp&nbsp


* * *

click play :P

jtgjustin - Junior Member on BHW &nbsp&nbsp&nbsp&nbsp&nbsp


* * *



Awesome software!
Took me from $100/day to $200/day within a week Its all in the niches.
My next goal is $300/day!
BHMillionaire - Jr. VIP on BHW &nbsp&nbsp&nbsp&nbsp&nbsp

* * *



Vlad and Stoica, here's my review of your software.

Pros:
- Nice and user-friendly interface
- SEO made easier as opposed when analyzing keywords on G's Keyword Tool, Market Samurais etc. Your Power Rank feature is really cool as well since it makes it easier for you to sort kw's to rank for faster.
- Video Details module makes it automated 4you to generate lots of kw's within description and tags to improve SERP's within YouTube.
- Video Creator module is pretty straightforward on what it does and it efficiently creates videos with background music and slideshows.
- Nice, friendly guys to do business with


Cons: (or rather what I'd like to see improved)
- KW Tool does not seem to be working 100% reliably. Unless I'm doing something wrong, I keep getting a subset of the same kw's over and over even if I'm researching on different niches. Also when selecting to do kw research from 'G' as source, I cannot do that coz for some reason it cannot connect to my G account
- Within Video Creator module, I'd like to have some more features like being able to add a black screen for credits or for site promotion at the end of the video as well as the ability to watermark my videos. I now have to do those within Live movie Maker which is kinda tedious reloading, editing and resaving videos.

HelloInsomnia - Regular Member on BHW &nbsp&nbsp&nbsp&nbsp&nbsp

* * *



Okay here's a quick review of the product.

The research feature is nice, it's not hard to find keywords to target. The power rank part is nice too because you can easily sort through the list and choose your keywords.

I really like the title, description, and tags suggestion tool. It does a good job and generally produces a great title.

The video creator is the only part that I think needs work. It would be nice to take a video off youtube and then be able to just add a picture in front of the video and be able to create it in VMB.

Another thing that would be nice would be able to set the duration of a slide like say I wanted it to be 12 seconds instead of 10.

The text on the video and pictures all work well though.

Overall this tool saves you a lot of time. So it's worth it to me. I think with a few more updates this tool will be really great.
moviedemands - Elite Vip Member on MMD &nbsp&nbsp&nbsp&nbsp&nbsp

* * *



Guys Vlad and his crew have made yet another insane YouTube marketing program.
So far so good tho, this cuts the research time down more then 75%.
No joke, this software is very fast and takes all the timely research out of the equation.
I made 5 videos with full details (Search Engine Optimization titles/descriptions/Tags) & the videos on 5 diff niche in under 20 min. This was the very first time I used the software, and each video had over 400 views in about 8hrs.
I'm sure when I get a chance to run the program again the process time will decrease a great deal.
mullet - BHW member &nbsp&nbsp&nbsp&nbsp&nbsp

* * *



In short, this is the ultimate youtube marketing tool that you could have in your arsenal for a number of reasons. The ones that stand out however, is its ease of use and its powerful ability to generate those golden titles, descriptions and keywords that rank your video right up to the top of the youtube rankings.

I recently uploaded the latest video of a new song by a popular artist and within a couple hours, I was ranked #1 on the youtube for my video. Obviously this wont happen with every video I upload but it definitely shows the power of the software. What made it even more amazing was the fact that it took me exactly 2 minutes to generate ALL the video details I needed that got me that ranking.

Imagine 100's of your videos ranking in youtube with your CPA offers, adf.ly links, etc all getting those type of rankings?

I will leave the rest up to your imagination...

Thanks for the great software. Its one of the best purchases I have ever made.

Mullet
djlobo - Regular Member on BHW &nbsp&nbsp&nbsp&nbsp&nbsp


* * *



Video Marketing Blaster (wich is also made by vlad and stoica)
For marketing itself , keyword optimization and so on you really just need this one
maverick927 - BHW member &nbsp&nbsp&nbsp&nbsp&nbsp


* * *



I have been with these guys since they released CPABlaster.

I have used all the three softwares (CPABlaster, MVB and now VMB) that these guys have released so far.

I have to say the customer support from these guys really great.

From start they take all the user feedback and suggestions and release the updates if they are necessary.

Now coming to VMB - It is definitely one of the best video marketing software out there.

If you are into video marketing with YouTube of any kind you seriously should consider getting your hands on this tool.



I am in TV series and movies niche. CPABlaster and MVB help me upload the videos and post to my blog. I used to create videos with Camtasia previously which is such a pain. Now with VMB I am able to generate videos super fast with transition effects which I always liked, because they make your video stand out from rest. I used to write all the titles, descriptions and tags myself before the release of VMB, but now with few clicks I am able to generate titles, descriptions and tags to my videos on the fly.

VMB has definitely helped me cut off the time required for video creation and for writing titles, tags and descriptions. Now I am able to promote more shows and movies.

I was in the first 10 buyers to get this tool and have been using this from Day1. They have made several updates since the release.

I am very happy with my purchase>
FrozenGod - War Room Member on Warrior Forum &nbsp&nbsp&nbsp&nbsp&nbsp

* * *



I personally know Vlad & Stoica and i must say these guys are real pro's with everything regarding YouTube.

My journey started as their customer and i think it was the "Video Blaster Tool" and that's where i started with my $50-$100 days and for those who want to check out i have some CPA threads about me making $4,000 a day (obviously it is not with the blaster) but the point is the $100 days gave me the freedom to do other stuff and quit my daily job which helped me in scaling and trying some other stuff.

The support they give is A+++, i mean i have never seen a 5 minutes response over Skype from any vendor out there.

Also they have private forums system in which you can talk with other marketers and trust me - some of them will be your JV's for long time..!

In other words - they are gorgeous and their products are a life saver for those who still struggle to do money online..!

Best Regards, Rico S.
I'm telling you that you won't believe the price... it's a bargain! You will buy
4 tools at the price of one!
Let me make a short recap of the 4 tools that Video Marketing Blaster includes and after that I will let you buy the
"holy grail"
.
---
Tool #1: Niche Suggester
---
&nbsp&nbsp

Find the hottest trending niches right now!


Analyze the competiton for each niche.


Add you own niches!


Analyze the trending of all the niches over time.


Plus much more!
---
Tool #2: Keyword Finder
---
&nbsp&nbsp

Research from for different sources!


Generate the largest, most diversified keyword lists imaginable.


Uncover keyword phrases I guarantee you had absolutely no idea people actually searched on!


The single fastest way to find untapped niches not even the YouTube gurus know about!


Plus much more!
---
Tool #3: Title/Description/Tag Generator
---
&nbsp&nbsp

Generate perfect SEO optimized titles/descriptions/tags with the click of one button!


Bulk Title/Description/tags generation from your buit-in templates.


Rule the YouTube ranking!


Export your titles/descriptions/tags to MVB and CPAB!


Plus much more!
---
Tool #4: Video Creator
---
&nbsp&nbsp

Build long tail keyword lists with lightning speed!


Generate the largest, most diversified keyword lists imaginable.


Uncover keyword phrases I guarantee you had absolutely no idea people actually searched on!


The single fastest way to find untapped niches not even the ppc gurus know about!


Plus much more!
While it's still available, You Can Get The Entire Video Marketing Blaster System For...
But better hurry. Because while I'm not limiting this to any specific number (just in case we go over)...
I will have to take this page down at some point, and judging by the number of people visiting this page every few seconds right now... It won't be long at all.
I'm ready to make get to the next Video Marketing level and want to be one of only people to access Video Marketing Blaster.

I understand that:
| | | |
| --- | --- | --- |
| &nbsp&nbsp&nbsp&nbsp&nbsp | | This unique system has the power to create/rank/analyze my youtube videos with the push of one button. |
| &nbsp&nbsp&nbsp&nbsp&nbsp | | I will receive instant access to all the 4 tools included in Video Marketing Blaster: Niche Sugester, Keyword Finder, Title/Description/Tags Generator, Video Creator. |
| &nbsp&nbsp&nbsp&nbsp&nbsp | | I will receive as Bonus:30 day free trial for Mass Video Blaster(software worth 167$, for you free) |
| &nbsp&nbsp&nbsp&nbsp&nbsp | | I will receive instant access to the One Week Cash Machine Method (method worth 300$+, for you free) |
| &nbsp&nbsp&nbsp&nbsp&nbsp | | I will receive instant access to Video Marketing Blaster For A Crazy Low Discounted Price Of Just $167. |
| &nbsp&nbsp&nbsp&nbsp&nbsp | | I will receive as Bonus: Video Marketing Blaster Ebook, View Pumper Tool, Free access to the private Blaster Suite forum. |
| &nbsp&nbsp&nbsp&nbsp&nbsp | | Unlimited support regarding any Blaster Suite tool and video marketing tactics |
| &nbsp&nbsp&nbsp&nbsp&nbsp | | I will access get to the private members forum |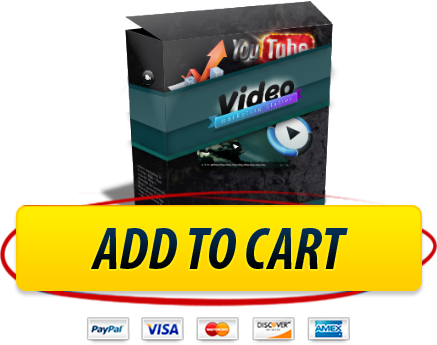 As always I'm happy to go out of my way to help you out in any way whatsoever. Whether it's related to Video Marketing Blaster or not you can either talk to me directly or my partner Stoica...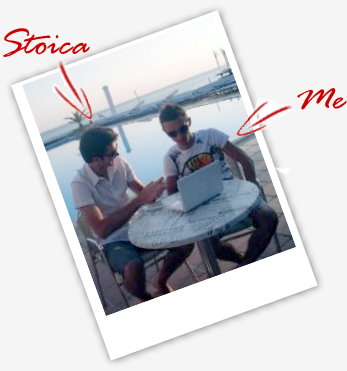 Skype Id: sdr_stoica





Thanks for your time,